France vs. America: Drug Culture

Project Video | The Making Of

This page displays our findings of a 7-month project comparing the cultures and perspective on pharmaceutical drugs between France and the United States. Also included on this page is a short "making of" film, which discusses some challenges that we experienced along the way and how we overcame them.
Powered by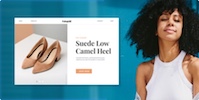 Create your own unique website with customizable templates.